Mews and News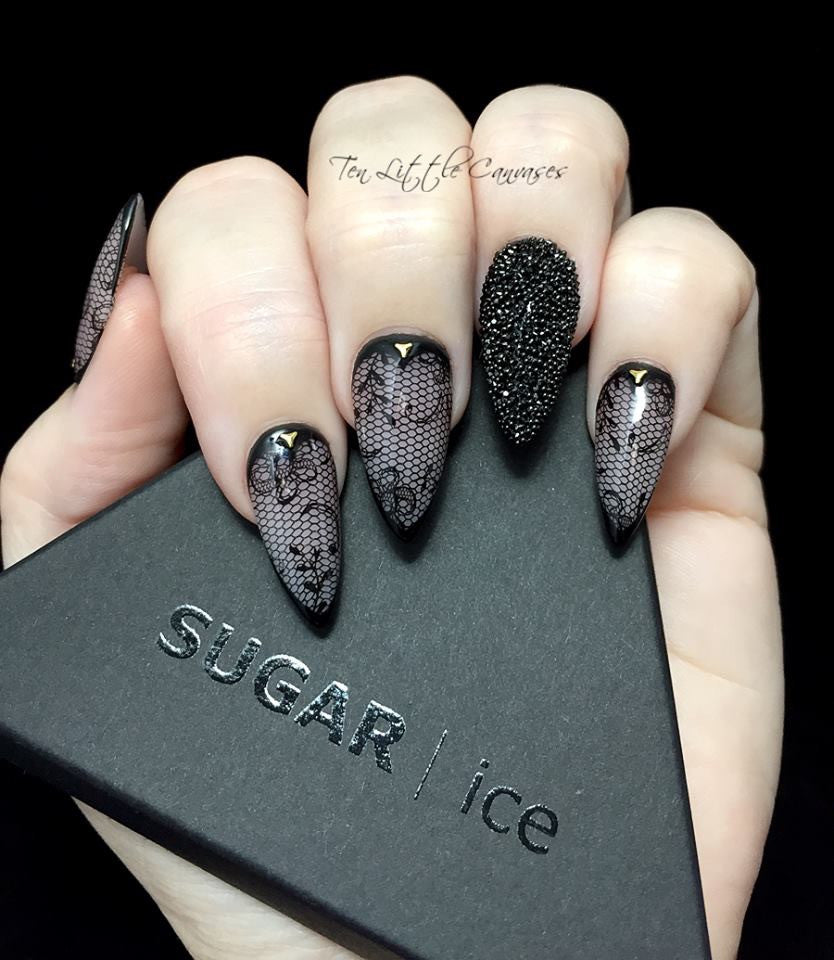 SUGAR | ice | blackstar by Kim Baker from Angela Zeleny on Vimeo.
http://youtu.be/Fy1j5k9RPN4
Read more →
---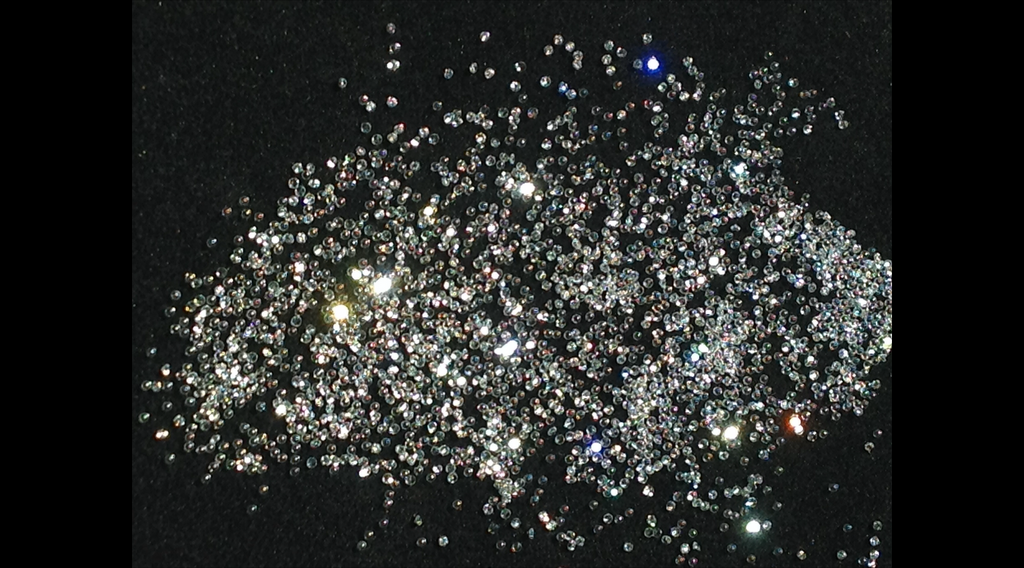 With SUGAR | ice there's nothing to hide. Quite simply you can feel confident about our conflict-free nano crystal caviar for nails: no scorched earth to mine it, no lead and zero electroplating or foil needed to augment its dazzling effect.
Application is a spill on breeze and no single placement is required, saving you time without sacrificing stellar flair. All color varieties have color running structurally throughout the crystal. This means the character is stunning and unparalleled for designs. Lighter colors have a unique transparency with spectral reflection while also featuring or tinting the color below them. Darker, like blackstar, has a true jet sequin look with flashing spark and slight AB luster effect at low angles.
SUGAR | ice's wearable height profile is very demure on the nail. Discerning and tasteful wearers will notice the SUGAR | ice spectral reflection line travels farther with a smaller nano size to bring a true fine jewelry pavè flash and luster effect with enchanting drusy-like or diamanté character. It changes with light and accents your day in a high fashion jeweled nail way. The quality, ease and comfort is designed to be exquisitely ideal and effortlessly wearable instead of unremarkable, time consuming, rough or jagged.
SUGAR | ice is easily reclaimable for many applications with superior hardness and durability without noticeable degradation. A better bling and value! SUGAR | ice is capable of enduring heat and the nature of it is insulative rather than conductive which means better exothermic safety for applications in UV lamps and for removals. Thoughtful and enchanting packaging is minimal and all of it is useful, reusable or recyclable to reduce our environmental impact. SUGAR | ice has shelf appeal calling out for a special nail to feature it. It'll put you in the profitable fine jewelry for nail business, differentiating you and enthralling others in your wake.
Encrust yourself in the sparkling beauty of SUGAR | ice and know a meaningful percentage of your shining light can also go toward bringing awareness to organizations working to match adorable animals with their loving, forever homes. That's the Social Claws cause and we're so happy you're considering becoming a part of it. SUGAR | ice is another way to express your gorgeous self inside and out, both on and off nails.
Meow!
Angela and Lily
Read more →
---
---
---